May 10, 2018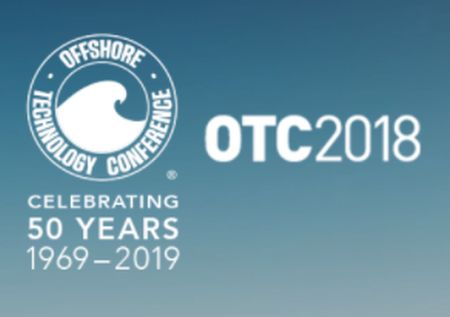 OFFshore ITRH Director Phil Watson recently traveled to Houston on an annual pilgrimage to the Offshore Technology Conference (OTC) – the largest oil & gas conference in the world, and a hub for cross industry engagement.  In addition to attending the conference, he used the time for extensive engagement with Shell on OFFshore Hub and Shell Chair activities, and to engage with other current (or future!) collaborators such as ExxonMobil, BP and Chevron.  He chaired a meeting of ISSMGE TC209, and attended a meeting of the ISO WG10 / API RG7 joint committee – with both committees related to offshore geotechnics.
UWA was well represented at the conference with papers from OFFshore ITRH members James Doherty, David White and Wenhua Zhao being presented, in addition to that of Eric May from the ACLNGF. Many members of our industry partner organisations were also in attendance.
Since 1969, OTC has brought energy sector pioneers together to discuss offshore's evolution and to experience ground breaking innovations in one place, at one time.
This year's technical program offered key insights by global experts on technological advances, safety, and environmentally focused solutions, and economic and regulatory impacts.  International participants met to exchange ideas and opinions to advance scientific and technical knowledge for offshore resources and environmental matters.