January 27, 2021
OFFshore Hub Chief Investigator and all round geotechnical champion Professor Mark Randolph has been named an Officer of the Order of Australia (AO) for 2021. This well deserved accolade adds to Mark's already impressive list of awards.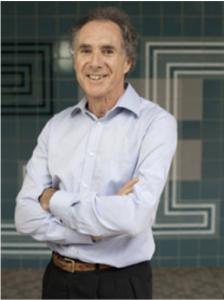 The Order of Australia recognises Australians who have demonstrated outstanding service or exceptional achievement and this year OFFshore ITRH member Mark Randolph has made The Australia Day 2021 Honours List.  This year 844 Australians were recognised by members of the community and their peers for their hard-work, service and dedication – celebrating those who inspire.
Mark Randolph is a proud recipient of the Officer of the Order of Australia, for distinguished service of a high degree to Australia or to humanity at large.  In Mark's case, he was recognised for distinguished service to geotechnical engineering and science, to tertiary education and research, and to professional organisations.
This tremendous honour for Mark comes on the heels of last year's induction into the WA Science Hall of Fame for his exceptional life long contributions to engineering.  A Professor at the University of Western Australia's Department of Civil Engineering since 1990, Mark founded the Centre for Offshore Foundation Systems (COFS) in 1997 to better understand the particularity of Australian soils and to develop suitable foundation solutions.  The Centre has become one of the most sophisticated research and modelling facilities in offshore geomechanics and engineering in the world, ultimately the result of Mark's drive to take on new technical challenges and solve problems while mentoring up and coming students.
The Honourable Kim Beazley AC, Governor of Western Australia will formally invest the 2021 Western Australian recipients with the insignia of their appointments and awards at an Investiture Ceremony this coming April.
HUGE congratulations Mark!