October 24, 2019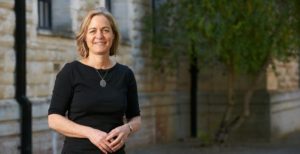 Congratulations go out to OFFshore ITRH Chief Investigator Melinda Hodkiewicz, who is a newly appointed Fellow of the Australian Academy of Technology and Engineering (ATSE).  Melinda is one of 25 recently appointed experts chosen from across the research, government and industry sectors.
Hailed as an Asset management thought leader, Melinda was chosen for being instrumental in developing and implementing best practice methods in asset management, both nationally and internationally.
As a fierce collaborator working at the nexus of industry and research, Melinda is highly sought after for her technical expertise. By establishing multidisciplinary teams, she has broken new ground in understanding human, organisational and technology factors that affect asset maintenance and safety.
ATSE brings together Australia's leading experts in applied science, technology and engineering to provide impartial, practical and evidence-based advice to enable Australia to maintain its position as a leading technology economy.
Melinda will be formally welcomed into the Academy at the Annual General Meeting in Melbourne on the 29th of November.
Further details are available here.
Well done Melinda!